Who is Sprachdynamik?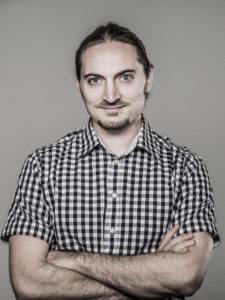 THOMAS GRAF, MA
graduated from the faculty of translatology of the University of Innsbruck in 2012 and immediately entered into self-employment. In 2017, he founded his company Sprachdynamik. Furthermore, he teaches at several sites of WIFI, an institution for further education in Austria.
His working languages are German, English, Russian, Polish and Icelandic.
You are eager to work together with us, but your required target language or additional services you need are not listed among our range of services? No problem at all! Simply contact us and we will find the perfect partner for you in our network!